Condition: New
Warranty: 6 Months
Applicable Industries: Manufacturing Plant, Machinery Repair Shops, Food & Beverage Factory, Retail, Construction works , Energy & Mining, Other
Weight (KG): 2
Video outgoing-inspection: Not Available
Machinery Test Report: Not Available
Marketing Type: Hot Product 2019
Warranty of core components: Not Available
Core Components: linear guide, block
Model Number: SBR series
Material: Aluminum
Products status: stock
Price: Low price
payment: 30% in advance,balance 70%
Color: Customers' Demand
Length: Customers' Demand
Model: Customers' Demand
Block Type: Customers' Demand
Application: Automatic System
Feature: Smooth Motion
Performance: High Performance
Packaging Details: Carton box, or color box, according to customers' requirements
Port: ZheJiang /ZheJiang /HangZhou
Linear CZPT and block are collectively referred to as including CZPT and block. Linear CZPT is also called linear CZPT rail, linear CZPT way. Actually refers to the same thing.
| | | | | |
| --- | --- | --- | --- | --- |
| Product name | | Linear CZPT and block | | |
| Series | | HG, MG, RG, ,EG, QE, WE | | |
| Feature | | 1.High positional accuracy2.Low Noise, Acceptable Running Sound3.High Speed4.Smooth Motion5.Low dust generation6. Long Service Life | | |
| Application | | 1. Computer numerical control machine tools2. Grinding machine3. Dispenser4. Drilling machine5. Milling machine6. Medical machine7. Paper and printing machine | | |
| Material | | HG RG EG series linear guide:S55C HG RG EG series linear block: 20CRmoMG linear guide: 20CrMG linear guide: GCr15 | | |
| Brand | | 1. Hiwin2. PMI3. ABBA4. Chinese brand5. Accept custom according to your demand | | |
HG series linear CZPT and block MG series linear CZPT and block Linear CZPT block display Catalog Package Linear block: Plastic packaging bag–small color box—carton packing.Linear guide: Laminating Film—wooden box Application Our factory
ZheJiang HAORONGSHENGYE Electrical Equipment Co.,Ltd Our Principle: "Credibility Supremacy, and Customer First" · Our Promise: "High quality products, and Excellent Service" · Our Value: "Being Honesty, Doing the Best, and Long-lasting Development" · Our Aim: "Develop to be a leader in the power transmission parts industry in the world"
.Our services:1.Competitive price 2.High quality products3.OEM service or can customized according to your drawings4.Reply your inquiry in 24 hours5.Professional technical team 24 hours online service6.Provide sample service
Exhibition photos
Sliding Contact Guide on Linear Rail
Whether it is a dovetail, sliding contact guide, sleeve-bearing slide, or box way rails, we're going to look at some of the options available to you. You'll learn about what they do, how they can help you, and how they can improve your work.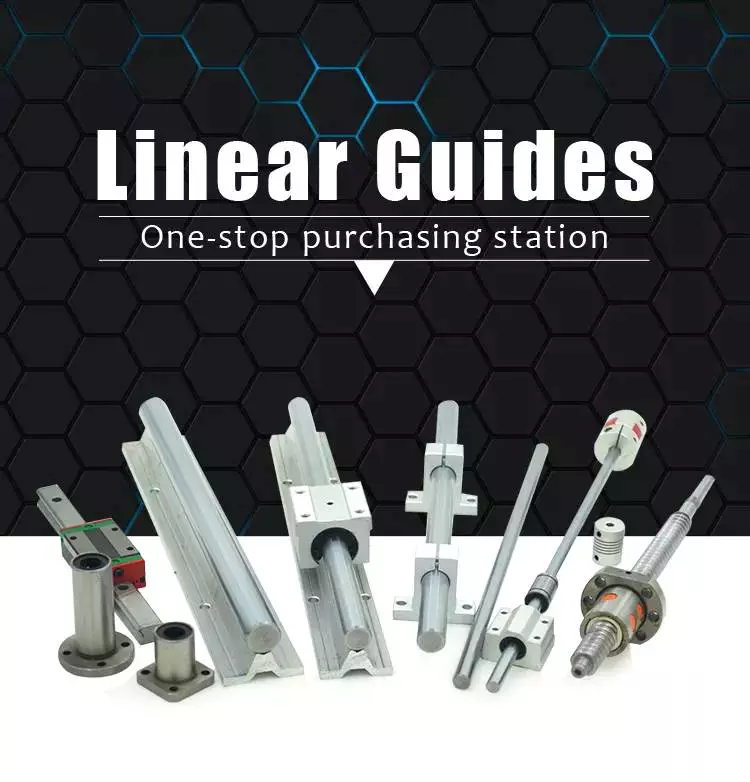 Dovetail rails
Several varieties of dovetail rails are available in the market. Among them are the standard boxway rails and a more specialized variant. These rails are known for their sleek and sturdy appearance and can handle even heavier loads than their counterparts.
The DS Series Compact Dovetail Linear Stages are the smallest of the lot, yet feature the same mechanism as the MT series dovetail stages. They slide along precision preloaded dovetail slides, making them a good choice for applications that require high performance, but limited space. These stages are also less prone to shock than their conventional counterparts.
The DS series dovetail stages are available in a variety of XYZ configurations, making them ideal for applications requiring the smoothest of motions and the least amount of vibration. These stages are also easy to integrate into your system thanks to their modular design. This is especially true in the case of the DS25 series, which has a lower footprint than the MT series.
The DS Series Compact Dovetail Stages are a step up from the MT series dovetail stages. This is thanks to their high-speed, precision preloaded dovetail slides. These are not only lightweight, but also silent, which is particularly useful in medical applications. These stages feature the aforementioned low-profile design, as well as thicker and more robust saddles. They are also available in two different travel ranges.
While dovetail rails on linear rails may be a good choice for your next project, you should consider some of the factors that can shorten its life. Some of the most common failures are abrasions, corrosion, and dust. You may also want to consider a platform to attach to your system's moving component. This can allow you to increase the size of the transport area, while still keeping your load close at hand.
The DS Series Compact Dovetail line of dovetail stages are a good choice for applications that require the smoothest of motions and the least number of components. This is especially true in the case of DS series dovetail stages, which do not use typical roller bearings.
Sleeve-bearing slides
Depending on the application, there are different types of linear rail slides. The most common is the ball bearing slide, which uses two linear rows of ball bearings to move a carriage. The design offers smooth motion in a single direction.
Another type of slide is the dovetail slide. It involves a slot on the base of the slide and a protruding V-shaped tongue on the saddle. This design is more durable than other slides, and can be used for heavy load applications. However, it can't handle as large a load as boxway slides, which involve a mating base and saddle.
A third type of slide is the cylindrical column slide. It is functionally similar to the square gib slide, but lacks the strength and stiffness of the latter. It's usually more expensive and harder to assemble, although it offers a more accurate form of mechanical linear motion.
The inner surface of a linear sleeve bearing is usually made up of a journal slide. It's a common way to reduce friction through surface coating. Some of these slides are made from CZPT, a material that's inert to acids and solvents. It's also designed to work in varying environments.
There are several types of bushings, and each can be made from a wide range of alloys. Bronze bushings are designed for a smooth motion, while plastic bushings are suited for low-speed applications.
For applications requiring high-speed operation, linear sleeve bearings can be manufactured in ceramic rolling elements. These offer less noise and better distribution of load.
Another type of linear rail slide is the box-way slide. It includes a mating base and saddle. It's often used for heavy-duty applications. A third section can be attached to the saddle, extending the length of the slide. These slides offer a T-shaped profile when fitted.
The square gib design is an excellent choice for heavy-duty applications. It offers accurate linear movement and high load capacity. It can be milled, drilled, or tapped. It has low friction, and can withstand force in any direction.
The CZPT design has excellent performance in both smooth and harsh environments. It's also long, making it ideal for large installations.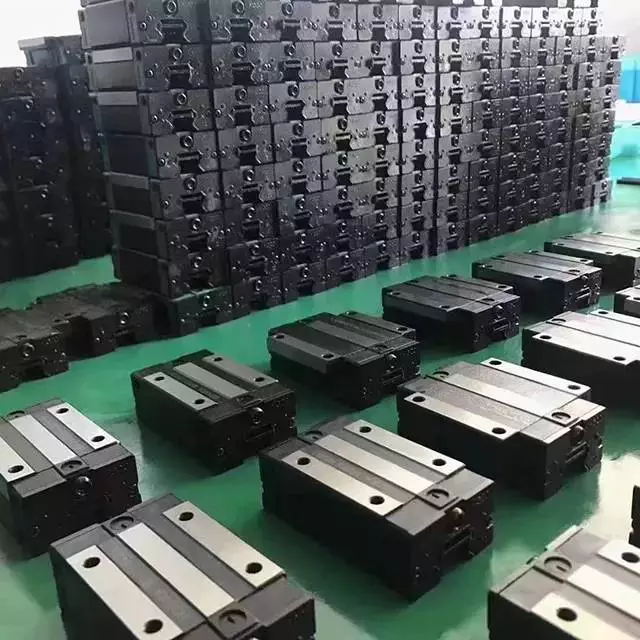 Sliding contact guides
Choosing a sliding contact guide on linear rail can be tricky. With a variety of options available, it's important to understand the differences between them and the advantages they provide.
The first of these is the material used. Stainless steel, aluminum, or cast iron are common materials for sliding guides. These materials are durable and will withstand heavy loads. They can also be used in corrosive environments.
The other important factor is the lubrication method. The amount of lubrication required is largely determined by the type of linear slide and the type of bearings it uses. Ball bearing slides typically need less lubrication than linear bearing slides. The lubrication method is also important because it reduces the friction that leads to wear.
The most important thing about the lubrication method is that it should be easy to access and clean. This can ensure that you get the best performance out of your linear guide. You may also choose to upgrade the lubrication to increase the lifetime of your guide.
Another important factor is the size of the application. A larger capacity will allow the guide to carry a heavier load. You can also choose a higher speed guide if the application involves high speeds. The length of the guide should also be considered. The length is usually dictated by the size of the application. You can also customize the length of your guide by contacting your nearest sales office.
The biggest difference between sliding contact guides on linear rail and other linear guides is the amount of friction. The more force you apply, the higher the coefficient of friction will be. Therefore, this type of guide is not suitable for high speed applications.
The first recirculation ball was developed by Thomson Linear. This was the first commercialized rolling element. The ball has a much lower coefficient of friction than a roller. This is why it is often used in motion control applications.
A high speed operation will require more lubrication than a low speed operation. The E-DFO coating of the lubricant reportedly has a longer life than fluororesin coating.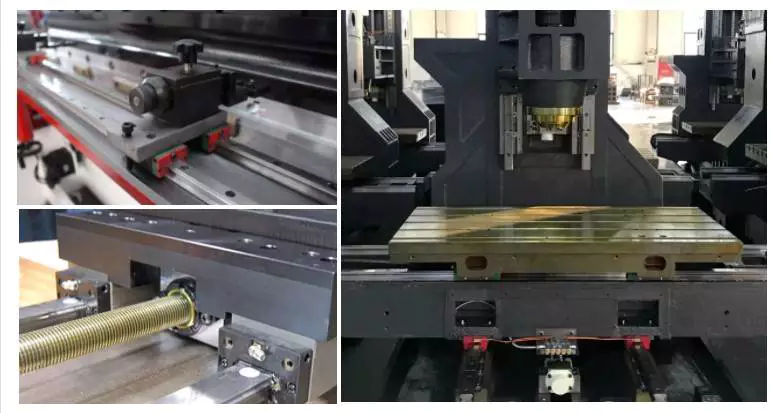 Box way rails
Unlike the conventional linear guideways which consist of a thin film of lubricating oil between them, the box way rails run under sliding friction. The box way systems are made of a tough material, such as steel. They are capable of handling heavier loads than the dovetail rails. They are also better at absorbing shock loads. However, their service life is shorter than that of linear rails. The linear guideway VMCs are often two or three times faster than the boxy counterparts.
The most common material used in linear guideways is steel. It is usually manufactured with high precision. It is then graded for a specific application. The bearing plates have smooth transitions and can carry increasing loads as they become convex. This design makes it ideal for machining steel.
While the linear rail has a higher carrying capacity, the box way system is still relatively small. The box ways can handle higher loads than dovetail rails. However, they cannot handle a high running speed. They are also considered to be better at reducing chatter.
The main components of a linear slide are the main carriage and bearings. They incorporate power screws and ball bearings. The main difference between the two is that the ball bearings have rolling elements that can reduce friction. The rolling element bearings also have high sensitivity. The friction between the rolling element and the rail is also low.
Box ways also have a better vibration dampening capability. However, they are not ideal for consumer applications. They are also much more expensive than the linear guideways. The cost is offset by the fact that they require less maintenance. It is therefore recommended that box way systems are used in heavy-duty applications.
Linear rails are a convenient alternative to box-way rails. However, they must be fully supported in assembly. They also require more lubrication. In addition, they can be damaged by water and other solvents. They also need to be protected during shipment.
Box ways are used in some larger machines, while the linear slides are used in smaller machines. These types of rails are generally used by machining centers that make part products. They can also be used in roughing machine tools.




editor by czh