Product Description
Tips before buying magnetic track lighting system:
Before you select right accessories for your track lighting project, please make sure below steps:
1. Installation way is recessed or surface mounted;
2. Draw a draft about your lighting design to show how many track rails and lamp you want;
3. Make sure length of each rail and connection accessories.
PS: we can offer 1 meter/ 2 meter/ 3 meter , any customized length track rail, but for Express/ Air shipping >1.2 meter package box need additional over-length cost.
Product Description
Magnetic Track Rail

DC48V Magnetic LED Track Light:
DC48V Magnetic LED Spotlight:

DC48V Magnetic LED Spotlight Zoomable:
DC48V Magnetic LED Track Linear Light:
DC48V Magnetic LED Grille Light:
DC48V Magnetic LED Pandent Light:

Installation Instructions
Application:
Great for interior retail, hospitality, office, and residential applications.
Company Profile
HangZhou Focus Lighting Co., Ltd. is specializing in LED lighting. We have a R&D team with experienced and professional, and perfect testing instruments and equipment to make products form R&D, production, testing, to the final delivery, formed a complete set of produce quality control system.
We mainly produce LED track light,LED downlight,LED PAR light commercial and industrial lighting Since 2571, we have rich experience in LED Lighting OEM, Especially to design LED driver satisfy special functions required by customers.Our products have been exported to Europe, America, Britain, Canada, Australia, Singapore and other countries, and our products have been recognized by the market.
HangZhou Focus Lighting persists the business concept of "customer utmost, quality first, human based and business trust". We wish to have a better future with our clients.
FAQ
Q: What's your MOQ? Can I order 1 piece to test?
A: Yes, MOQ=1pcs. Sample test available.
Q: What about the lead time?
A: <50pcs, we can ship in 5-7 workdays after payment made.
    50-500pcs, we can ship in 10-12 working days after payment made.
Q: How do you ship the goods and how long does it take to arrive?
A: We usually ship by DHL, UPS, FedEx or TNT. It usually takes 3-5 days to arrive. Ship air to door takes around 15 days.
Q: What happens if my product failures?
A: The product failure rate is around 0.3%. If the products are damaged during transportation or test broke, we will replace new lights to you.
Q: Are you a trader or factory?
A: Yes, we produce LED lighting since 2571 and mainly sold in China. From 2012, we began to produce and export LED lighting.
Q: Can I visit your factory? Where is your factory located?
A: Yes. We are located in HangZhou city, welcome to visit our factory.
| | |
| --- | --- |
| Color Temperature: | 3000K/4000K/5000K |
| Lamp Body Material: | Aluminum |
| Power: | 100W |
| Emitting Color: | White, Warm White |
| Base Type: | Magnetic Track Rail |
| Wire: | 4wire |
Samples:

US$ 20/Piece

1 Piece(Min.Order)

|
Request Sample
Customization:

Available

|

Customized Request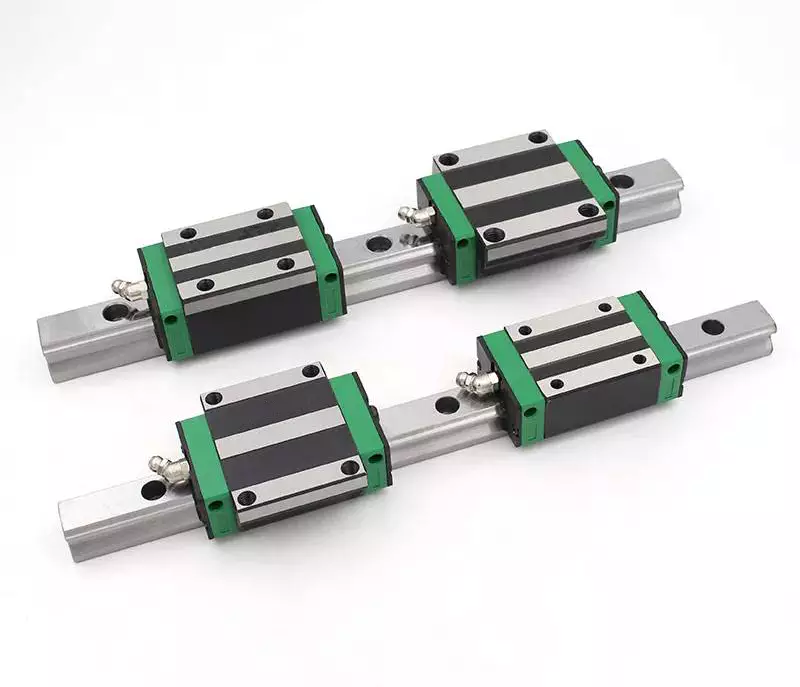 Types of Linear Rails and Their Uses
Whether you're installing a new linear rail system or repairing an existing one, you'll want to know the proper techniques and precautions for installing and maintaining it. There are a variety of applications for linear rails, such as sleeve-bearing slides, Dovetail rails, and sliding carriages. The main benefits of using linear rails are easy installation, minimal maintenance, and long lifespan.
Cost
Choosing the best linear rail for your application can be a daunting task. There are several factors to consider such as cost, performance and durability. A good linear rail can be the basis for a variety of industrial applications. Selecting the right one for your application can eliminate hidden costs and improve overall performance.
A linear rail may be the best choice if your application is low-precision and requires less than a few millimetres of accuracy. A linear rail will allow you to achieve higher speeds and smoother motion. It is also less likely to bend under an over-loaded environment.
However, it is important to note that the cost of linear rails varies according to the material and design of the rail. If you are looking to save money, you might want to opt for a cheaper linear guide rail, like the CZPT V linear compact guide.
The CZPT(r) Linear Rail is a high load linear motion system designed to provide ease of installation and maintenance. It uses CZPT motion technology and has a sleek, compact design that can withstand harsh environments. It can also operate at high speeds over long travel lengths.
A linear rail can be installed by hand, but is best installed by a team of skilled professionals. Linear rods require fewer screws to attach shaft supports.
A good linear guide rail must be installed in a clean environment. Dust on the rail can combine with internal lubrication of rolling elements and can lead to reduced life span and efficiency.
Applications
Various types of linear rails are used in various industrial applications. These rails are typically made of stainless steel or carbon steel. They are also available in different sizes. They are also suitable for applications that require a high load capacity and stiffness. They can be mounted vertically, horizontally or both. They can also be joined together to form a long linear assembly.
Linear rails provide high load capacity and stiffness. They are also ideal for moving products with little or no friction. They can handle loads from a few grams to thousands of kilograms. They are also used in many machine-tool applications and in advanced medical applications. These systems are also used in semiconductor manufacturing.
When deciding on the type of linear guide to use, you must consider your needs. The most common types of linear guides are sliding contact guides and roller bearing guides. These linear guides are made of cylindrical rollers or spherical balls. They have high travel accuracy and minimal deflection.
Linear rails are often used in gantry robots, laser welding machines and other machine-tool applications. They are also used in manufacturing, packaging, material transfer, and other applications.
Linear guides are available in a wide range of styles and sizes. They are also available in different types of materials. They are typically made of high-strength steel, galvanised steel or stainless steel. Depending on your application, you may need corrosion-resistant steel types.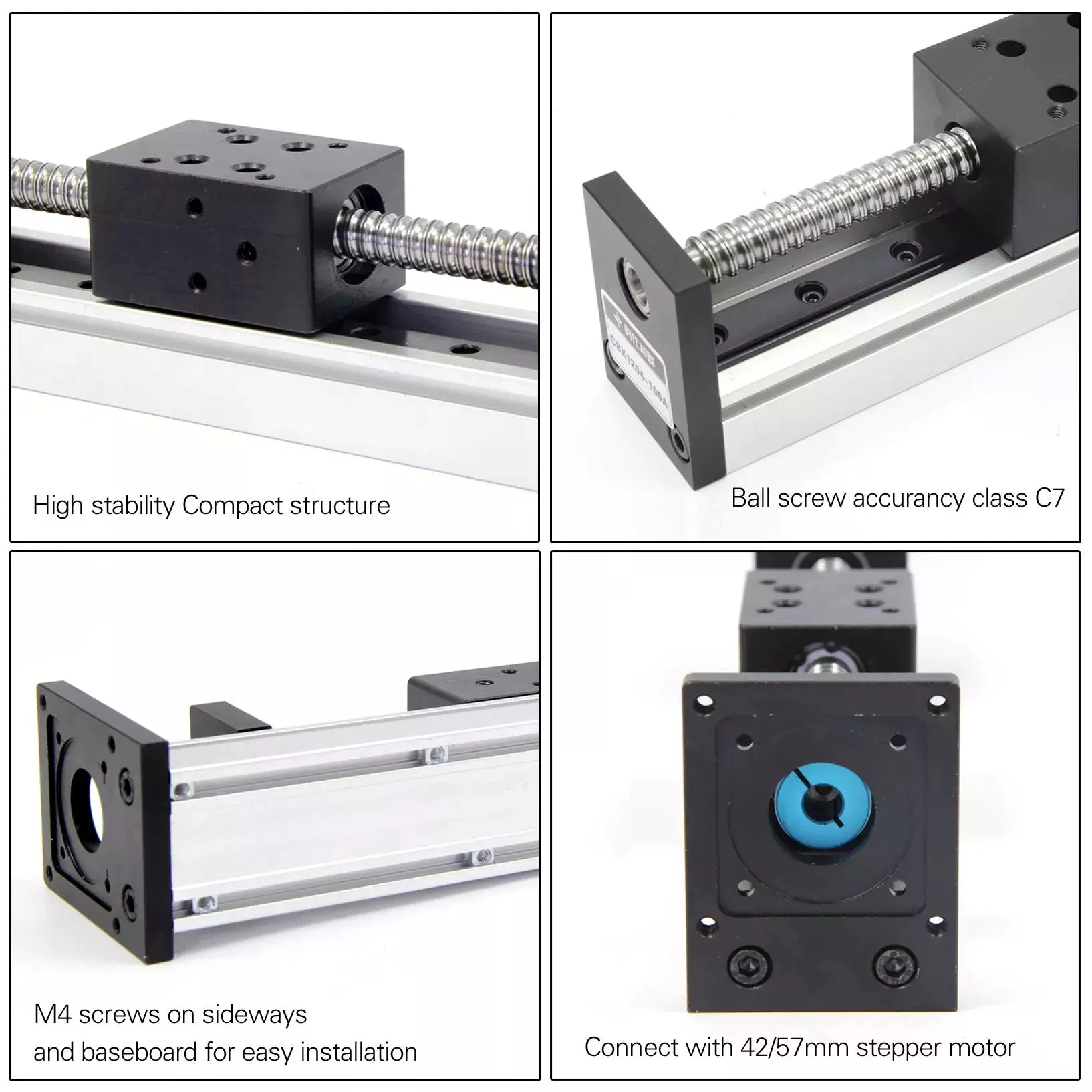 Dovetail rails
Whether it's a straight mounting bracket, a telescopic sight or an optic, dovetail rails have a wide array of uses. While some may be overtly utilitarian, others have a high level of performance.
The DS series is a great example of a dovetail rail system that is both versatile and highly functional. Aside from their dovetail based design, the DS series offers two travel ranges: the XYZ and XYZ-XYZ. The XYZ-XYZ series is ideal for small controlled travel applications. These systems offer greater load bearing capabilities than their predecessors.
The CZPT FDD line of linear guides features dovetail rails as standard equipment. This line features both aluminium and grey cast iron versions. These guides have been touted for their quiet operation, ease of use and preloaded features. They are available in multiple lengths and mounting configurations, making them the perfect solution for your next project.
The FDD line of linear guides has a few nifty features that are not only impressive in their own right, but are also useful for other applications. The FDD line also features a self-lubricating, non-magnetic, and non-restrictive slide. This makes them the perfect choice for any application that requires low friction and high performance. Aside from the linear slides, FDD line linear guides also offer linear bearings, axis bearings, and a wide variety of other linear components. They are also renowned for their high level of quality and reliability.
Sleeve-bearing slides
Typically, these slides are used to reduce friction between moving parts of a machine system. They also allow for smooth, linear motion. These slides offer a number of benefits, such as increased load capacity, vibration resistance, and lower starting friction.
A number of manufacturers manufacture linear slides. Some of these slides reduce friction through surface coating, while others reduce friction through ball bearings. They also come in a variety of materials, such as aluminum and steel. These slides are a great solution for a wide variety of applications.
Ball bearing slides are the most common type of linear slide. They use self-lubricated ball bearings in the base. These slides also feature four rods that provide smooth, single-axis movement. Ball bearing slides are used for a variety of applications, including robotics and cabinetry. They can be powered by inertia or the drive mechanism.
Some linear slides also have an inverted design, allowing them to be attached in a different configuration. This can be a useful feature for installations that require more flexibility. Depending on the type of linear slide, the design may also be locked in place.
These slides are often used in light-duty applications, such as appliance parts and fragile instrumentation. They are typically made from aluminum and galvanized steel. These slides provide smooth, single-axis linear motion. They are available in a wide variety of sizes, from small to heavy-duty.
Sliding carriage and rail
Historically, sliding carriage and rail systems were used to allow lathes to perform operations. These systems consisted of a sliding carriage, a rail, and a drive unit. A drive unit, such as a ball screw or a servo motor, generates the force required to propel the carriage forward.
Sliding carriages are available in a wide variety of sizes and configurations. The slide itself is made from several components, including roller bearings, a rail, and a carriage. The carriage can be attached to a profiled rail or it can be directly mounted on the rail.
The design of the sliding carriage depends on the type of linear guide used. The most common linear guide style is the roller bearing guide. A roller bearing guide uses roller bearings inside the carriage. It has an open or closed bushing that supports the shaft. Compared to the dovetail style, the boxway style has a higher projected surface area and can support heavier loads.
The CZPT head attaches to the sliding carriage and moves the camera along the rail. It is a compact, space saving solution. It can be set up on a floor or mounted on a tripod. It is quiet and corrosion free.
Sliding contact guides are the simplest style of linear guide. These guides use a series of sliding contacts to guide the carriage. They may be recirculating or non-recirculating.

Maintenance
Keeping your linear guide rail in top shape may require periodic maintenance. The right maintenance procedures can ensure your linear guide lasts the test of time. Performing the most appropriate maintenance can also help you avoid costly repairs. In fact, some manufacturers even offer maintenance kits that include everything you need.
For starters, there are two main types of linear guides. One uses ball screw guides, while the other utilizes recirculating balls. These two designs require different lubrication techniques. Lubrication can be achieved by smearing grease on the ball bearing raceways and using disposable syringes to apply it. Using a lint-free paper towel to wipe out the groove is also a good idea.
Other maintenance procedures include cleaning and testing. A good way to determine if the rails are level is to check them with a dial indicator. Some manufacturers even offer kits that include grease and lubricant.
Using a specialised bearing lubricant is also a good idea. The right lubricant can make your linear guide last longer. It can also help prevent catastrophic failure. This is especially true for high-speed applications. You may also want to consider adding an extra layer of protection to your rails. If you do not have the funds to shell out for an upgrade, the next best thing is to keep your linear guide in tip-top condition.
The best way to achieve this is to keep the right lubricant at the right lubrication level. If you need to change the lubrication, make sure you clean the rail first.




editor by CX 2023-04-21